Novel Concepts Medical Makes Major Strides in Stopping COVID-19, the Omicron Variant, and Long COVID-19 Symptoms

View Lab results from below links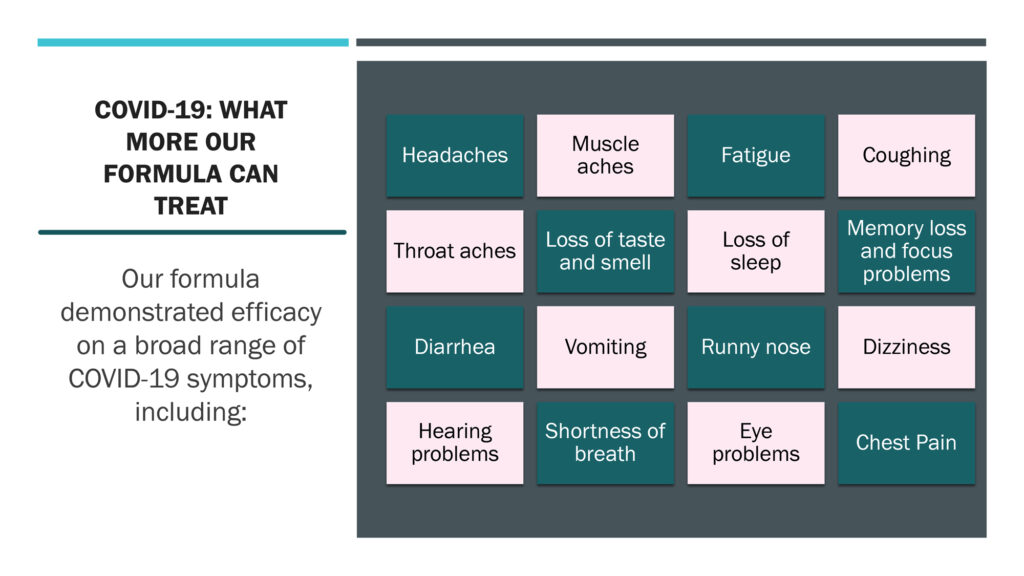 Read more about our groundbreaking discoveries related to COVID-19 and about our post PhD scientists team from Israel and Canada
TEL AVIV, Israel — The startup company Novel Concepts Medical is delighted to announce another major breakthrough in its research of COVID-19.
Its novel plant-based treatment has resulted in successfully inhibiting the COVID-19 Omicron variant and blocking its connection to human cells.
Earlier testing demonstrated:
Stopping the COVID-19 virus's entry to the cells and stopping its progress 
In case studies, volunteers had negative PCR results within 48 hours and quickly recovered from more than 16 symptoms of long COVID-19
"Our cure can STOP Omicron, the COVID-19 virus, and Long COVID-19 symptoms. We can help reduce the high numbers of people catching COVID-19 every week. We can also help provide emergency assistance to those countries that have low vaccination rates. Our plant-based cure is safe and without any known side effects," said founder and inventor, Dr. Rachel Alkalay.
Our company is welcoming emergency testing requests from all countries around the world, rich or poor. The novel medicine can be stored at room temperature and is made from safe and already approved compounds. We are delighted it is also eco-friendly.
Novel Concepts Medical has worked with two labs on its research. The first is the Centre for Microbial Chemical Biology at the Michael G. DeGroot Institute for Infectious Disease Research at McMaster University in Ontario, Canada. This lab is led by Dr. Tracey Campbell, who earned her PhD Biochemistry and Biomedical Sciences from McMaster University and was a Postdoctoral Fellow at Princeton University. More information about the lab can be found here: https://iidr.mcmaster.ca/cmcb/. The second lab is the Smart Assays Lab in the Weizmann Science Park in Israel. This lab is led by Dr. Raphael Mayer, who earned his PhD in Biological Chemistry from The Hebrew University of Jerusalem and was a Postdoctoral Fellow at The Rockefeller University. More information about the lab can be found here: https://www.assays.co.il/.